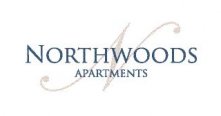 Your Review
Submit a Review

Resident Reviews
Awesome Place To Live
|

Recommended: Yes
Thank you Michael for the great 5 Star Review! We love Happy Residents, like you. We appreciate that you took the time to post and recommending us to others. Best wishes from the entire staff at Northwoods Apartments and the Value Management Team
Very nice place to live
|Recommended: Yes
The staff and maintenance team are very pleasant . The property is well kept . They do a amazing job.
Dear Andres, Thank you for your 5 Star Review & recommending our community to others! Best wishes for wonderful Holidays & a happy New Year from the entire staff at Northwoods and Value Companies
Great service and maintenance
|Recommended: Yes
I have nothing but positive things to say in regards to the service and maintenance at the Northwoods apartments. I have been here a little over four months and have yet to have a complain. The supervisor is amazing and very helpful. I would recommend choosing Northwoods as your next place
Wow, Pooja, thank you for your 5 Star Review and taking the time to let others know what a great place our community is to call Home! We wish you many future wonderful years! :-) Best from the entire staff at Northwoods and the Value Management Team
Very nice.
|Recommended: Yes
Quite and perfect size.
Dear Connor, Thank you for your 5 Star Review! We appreciate that you took the time to post and to recommend us to your family and friends. Best from the entire staff at Northwoods Apartments and the Value Management Team
Best rental experience ever
|Recommended: Yes
A true Gem Our one year experience with the staff that manages the property has been phenomenal. Beata was very helpful in getting us the apartment when we could not physically be present to see the building as I was moving from the west coast. She guided us through and mailed us all the paper work and was kind enough to allow us move in on a weekend she delivered the key to us in person I would also like to mention that Marco was exceptional and very professional whenever we had any service call. He kept the grounds tidy and well manicured. I must say there I have yet to see him grumpy, always wears a smile. He was always there to ensure the roads were clear as soon it snowed AMAZING
We LOVE your Awesome Review, Anant! Thank you for taking the time to post 5 Stars and mentioning some of our great Stars, such as Beata and Marco. Best wishes for many happy years from the entire staff at Northwoods Apartments and the Value Management Team
Great place |Recommended: YesA very lovely and quiet community.
Nice place to live.|Recommended: YesComfortable and peaceful living.
There's no Place like Home|Recommended: YesTwo words, if you look in the Dictionary under Luxury and Apartments, There is a picture of our Very own Northwood Apartments right here in Middletown, Northwoods Apartments is the apitomy of a Luxury Apartment, such a Great Touch of Class Starting with the Staff, and the Maintence Department to the wide variety of amenities, the Large and well kept Beautiful Apartments, to the peaceful and quiet environment and in a perfect Location I'd recommend Northwoods Apts to anyone looking for their New next upscale Apartment There's No Place like Home, right here at Northwoods Apts...I love what they offer a peace of Mind, and a Touch of class, Welcome to your new next upscale Apartment Northwoods....
Great Staff and Beautiful Apartments|Recommended: YesI have heard horror stories from others in regards to their apartment complexes in the area. Northwoods is by far the BEST place to reside while in Middletown. The staff and maintenance team are always on top of everything and treat you like family. The complex is secluded which makes this complex very quiet and peaceful, noise from other neighbors is unavoidable, but away from the busy traffic is a plus Also, you will not find a better maintenance crew when it comes to snow removal, this team is a hard working crew and will have you ready for work even if you don't want to go
Very appealing and comfortable|Recommended: YesIt is safe, private and very well maintained. The staff is very accommodating and professional.
LOVING IT|Recommended: YesLove it here Me and my husband couldn't have chosen a better complex to move into. Its like a little piece of heaven
Peaceful |Recommended: YesVery clean, quiet and comfortable.
Just right |Recommended: YesWe love living at Northwoods. When we have one, we don't express a concern twice when staff is already looking for a way to address any concern, complaint or issue. We feel safe, content and our neighbors are considerate of one another. Rent is a bit pricey, but you get what you pay for and we feel that Northwoods is quality living...and there is no price for that.
Review |Recommended: YesIt's a quiet place to live, very well organized apartment complex. Very well thought out apartment, and the services are impeccable.